It's peach season here at Matthiasson, one of our very favorite times of year. We are so spoiled by the taste of fresh-picked peaches that we don't dare buy peaches at the supermarket. We grow about 12 varieties of peaches, along with many varieties of plums, pluots and nectarines. Each variety is only ripe for about 10-14 days, so if you have a favorite you have to act quickly and eat as many as you can. Then, just like that, they're gone and you have to wait until next year.
The other day I was at a friend's house for a gathering, along with many other folks in the wine business. My friend was showing me the peaches she got from her mother-in-law's tree and I was trying to figure out the variety, evaluating the color, smell, texture, shape and taste – much in the same way that you would evaluate grapes or wine to figure out what variety it was. Someone else at the party was surprised that there was more than one type of peach.
In the wine world, there are many experts who can readily tell the difference between Sauvignon Blanc and Chardonnay or Merlot and Cabernet Sauvignon, but many people don't even realize that there is a difference between, say, a Fay Elberta peach and a June Pride peach….and there is a very big difference!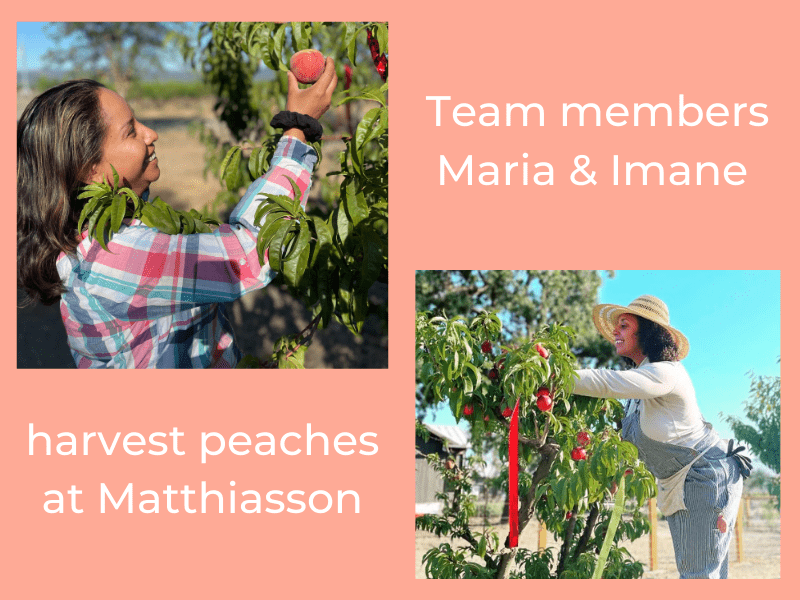 First bred around 1875, Fay Elbertas are an heirloom peach with a nice, subtle peach flavor, pale peach-colored flesh, and fuzzy, yellow skin. June Prides are a modern peach that have lightly fuzzy, thin, bright-red skin, with splashes of golden yellow. The flesh is bright yellow and aromatic, surrounding the central rough-surfaced, rust-colored pit. June Pride peaches are intensely flavored with a burst of acid and sugar in every bite.
Heirloom peach varieties, often bred by hobbyists in their backyards, don't usually have the qualities that make them commercially viable. Modern-day breeders select peach varieties for productivity, appearance and durability; retailers demand shelf-life and flavor is only secondary. All too often, the resulting commodity resembles big, red, flavorless rocks. The June Pride is a notable exception.
However, many of our favorite peach varieties are in danger of being lost. Here's a great article that talks about the heroes who are trying to keep them going.
I encourage you to seek out locally grown peaches at your farmers' market to experience the joy of a juicy, ripe peach the way they were meant to be. Once you've tried them, you'll never go back.
If you want to sample our peaches, you can do that by joining the wine club. Each year we make delicious jams from our homegrown peaches and other stone fruit, available exclusively to club members each December.
All the best from Napa Valley,
Jill Klein Matthiasson